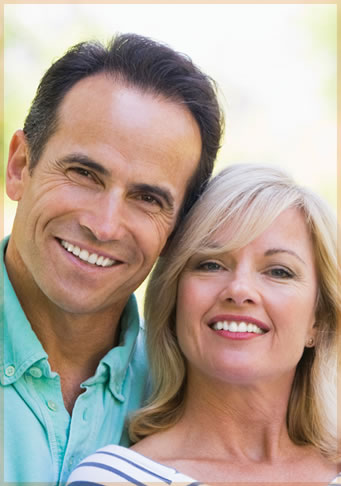 Smile Enhancement
Rejuvenation
Rejuvenation. What a word! It is something we believe in with all our hearts. We love to see our patients' smiles come back to life and health through our exhilarating combination of procedures.

Rejuvenation addresses the balance and function of your bite, the strength and soundness of your teeth and the aesthetic components of your smile. Combining computerized technology and an expert's artistic eye, full mouth rejuvenation may be the answer to countless problems, such as migraines, tooth heat sensitivity, sore jaw muscles and pain in the arms, neck, and shoulders.

A full mouth rejuvenation can include TMJ treatment, implants for missing teeth, replacement of metal fillings, restoration of damaged teeth, enhancement and strengthening with porcelain veneers and even a new brightness and glow with in-office whitening. With full mouth rejuvenation we create harmony in every sense of the word.