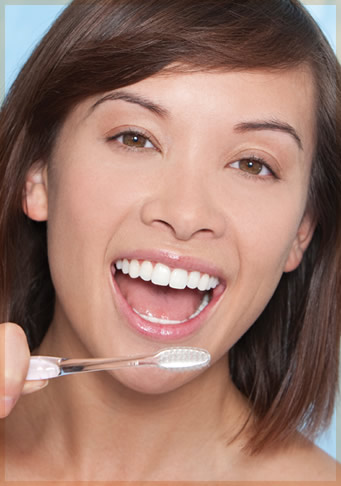 Gum Health & Periodontics
Advanced Dental Hygiene
We believe there is more to oral hygiene than teeth cleaning. If you want beautiful, healthy teeth, you have to start with your gums. Without your gums to hold your teeth in place, your smile would be non-existent. That's why we treat your periodontal health as carefully as we do your teeth.

Advanced hygiene affects more than your gums and your teeth - it helps keep your whole body healthy. The bacteria that cause periodontal disease have also been linked to serious health problems such as cancers, heart disease, poor circulation and premature and low birth weight babies.

You may think of hygiene visits as just regular cleanings and exams, but we see them as opportunities to stop periodontal problems in their tracks, while enhancing your health and vitality.